Candlestick phones
---
All of the component parts are in excellent original condition. Very good Bakelite bell receiver; surprisingly this has kept its' original shiny black appearance - it is definitely genuine though.
Good original fabric covered cords. The Bakelite stem is in exceptional condition, even though it has turned the usual brown/tortoiseshell colour from decades of handling.
Original felt base protector in good condition.
Well marked mouthpiece, receiver earpiece and candlestick base.
In working condition - No dial, but it can be used to answer incoming calls.
---
#3 Automatic Electric (Geelong version)
All of the component parts are in excellent original condition. The pictures below will show this very collectable stepped base telephone to be in exceptional condition - very good "Mercedes" dial, "A" in the switch-hook, earpiece (Bell receiver) is correct in that it has no permenent magnets unlike almost all other manufacturers receivers. All of the internal wiring is original and in good condition.
In 1912 Australia's first automatic telephone exchange was installed at Geelong. Victoria; approximately 70km South-West of the State Capital, Melbourne The exchange equipment was Strowger Automatic telephone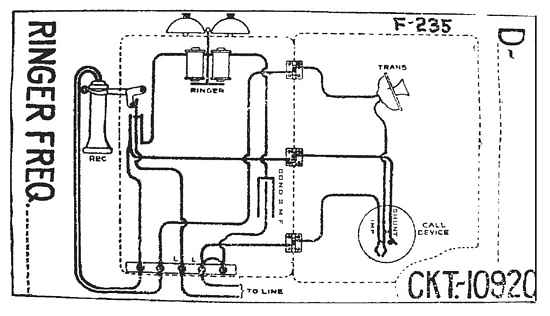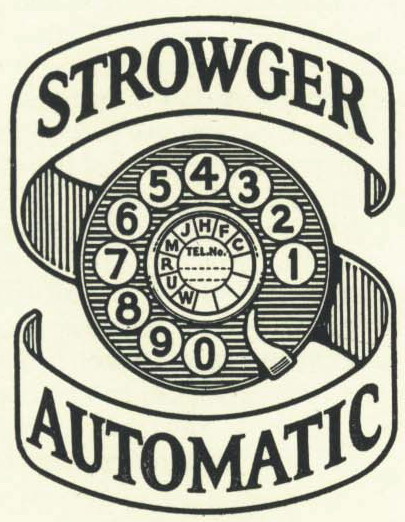 apparatus, manufactured by the Automatic Electric Company, Chicago USA.
In association with the exchange installation, large quantities of small wall mounted (and candlestick) telephones were also imported. They were known officially as the PMG Type 35, but also known colloquially as the Geelong.
These phones for the PMG were made from timber and painted black. They were of cheap construction compared to other telephones of the era, and their electrical circuit was very simple.
One of the most easily recognised features is the "Mercedes" dial.
Notice that there is no induction coil in the phone, and the receiver does not contain permanent magnets. The phone circuit is extremely simple, with the transmitter and receiver connected in series.
Just one "off-normal" spring set on the dial which places a short circuit across both the transmitter and receiver.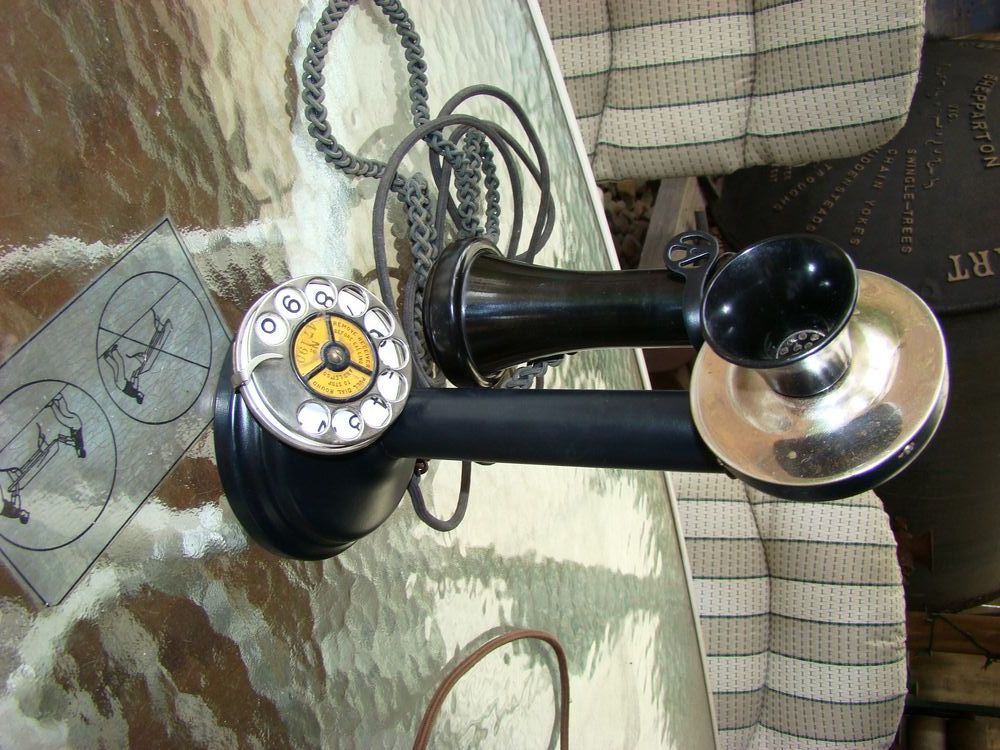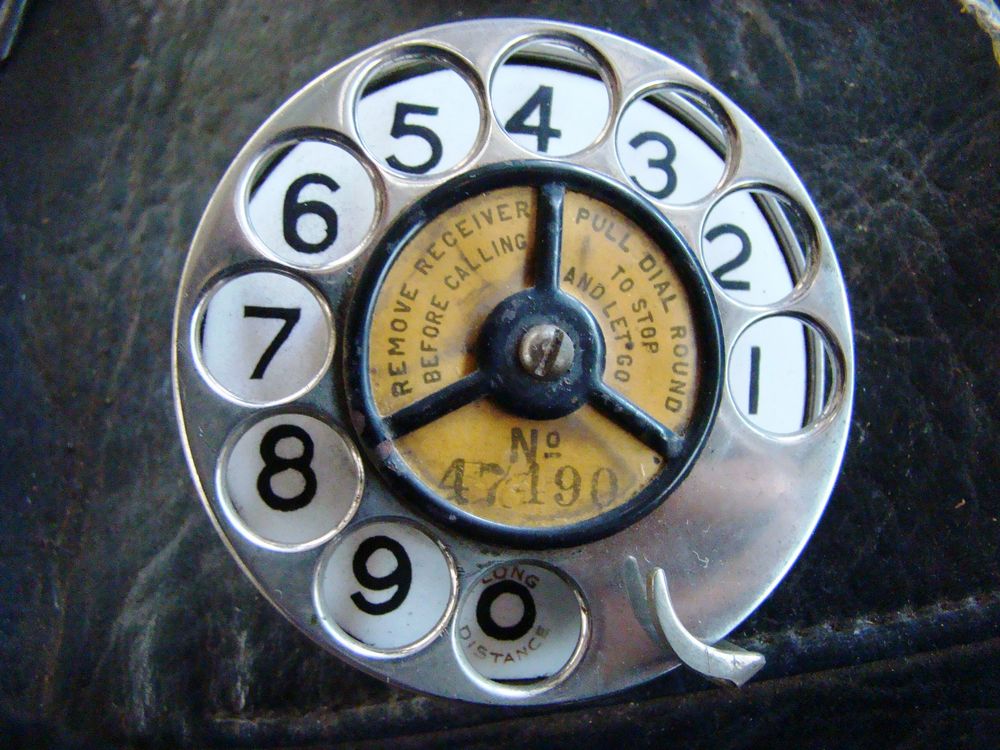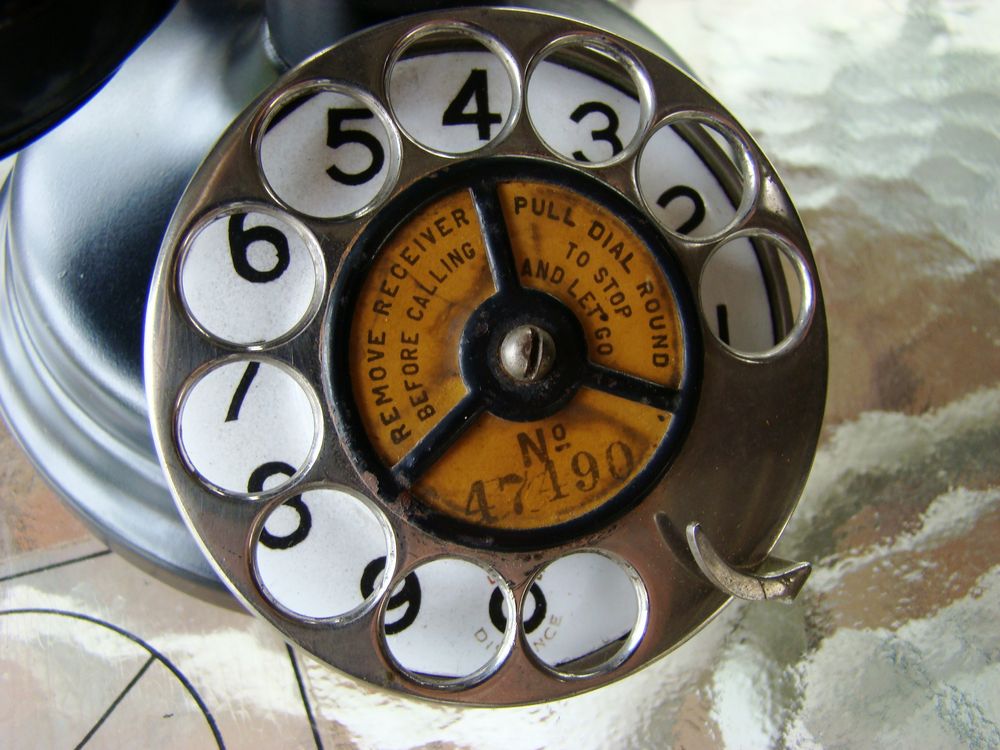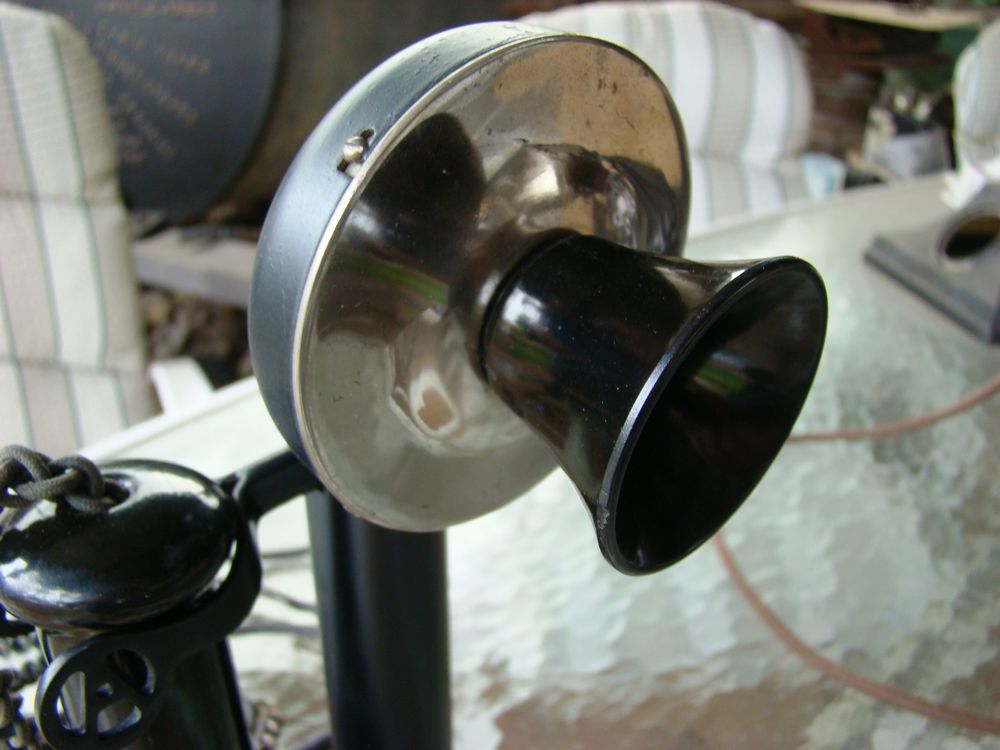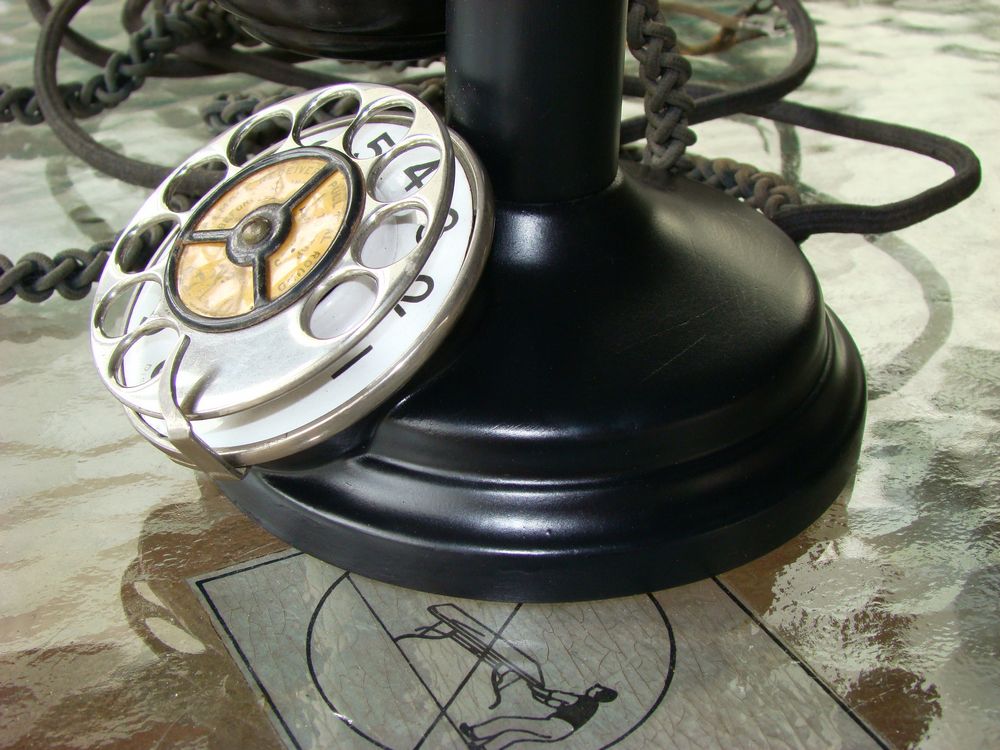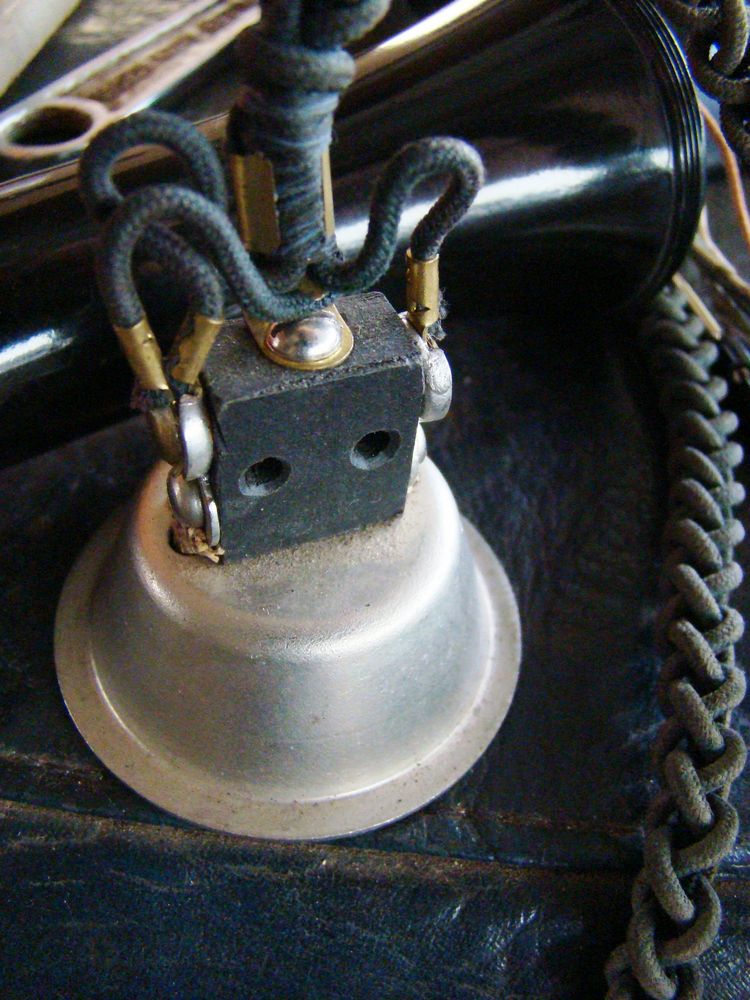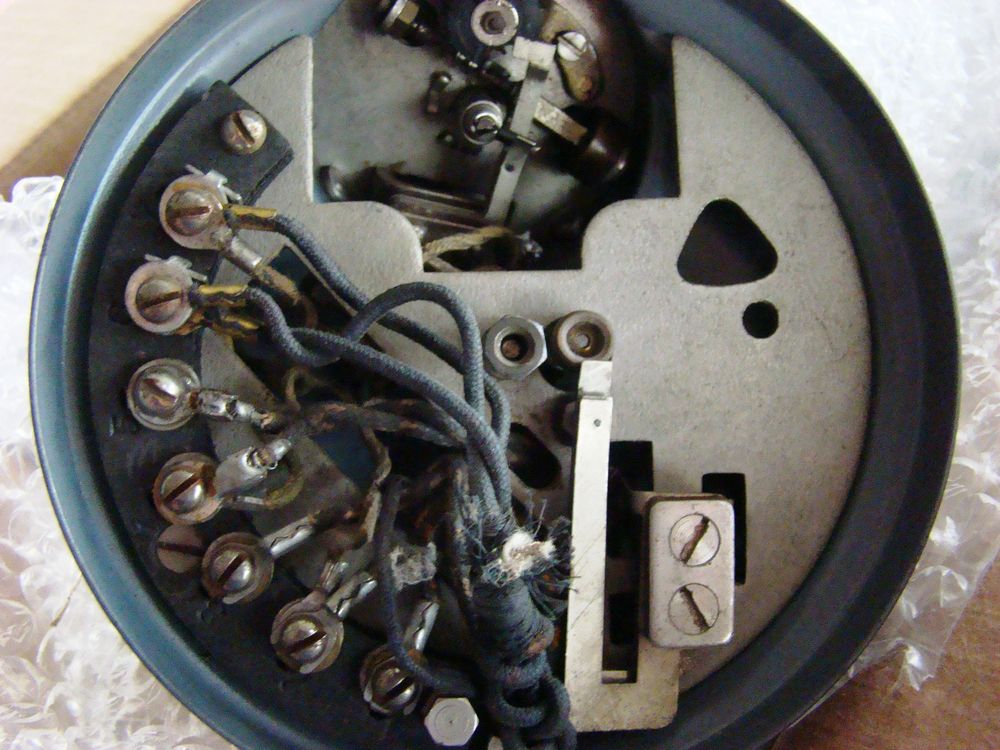 GPO/PMG Candlestick
The 38/138AT (Automatic Table) – Note the earlier type 38AT had the Solid Back Transmitter, whereas the later type 138AT used an Inset Transmitter. Manufactured in a number of factories by British Ericsson, GEC, Siemens, Peel Connor, British Insulated and Helsby in the UK.

---
#3 - Extremely rare Bell-TMC candlestick telephone
A most unique/unusual and very rarely seen pedestal telephone. From the Bell Telephone Manufacturing Company factory at either Antwerp or Woolwich [England] All of the component parts are in excellent original condition. Good Bakelite bell receiver; Good [replaced] fabric covered cords. Mouthpiece and earpiece have all correct and original internal parts.
Unusual Characteristics are
[a] the secondary receiver,
[b] a very unusual dial, in the UK it was called the Dial No6. The numbering is set at an unusual angle and you will notice that when the dial finger plate is rotated, the number plate rotates with it.
[c] timber terminal block which was quite common on early UK telephones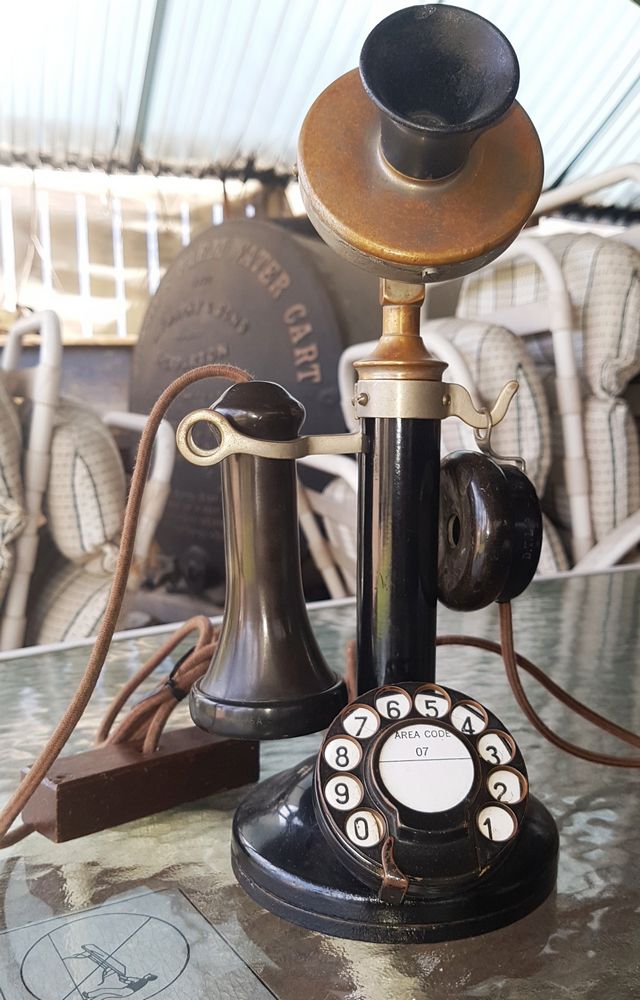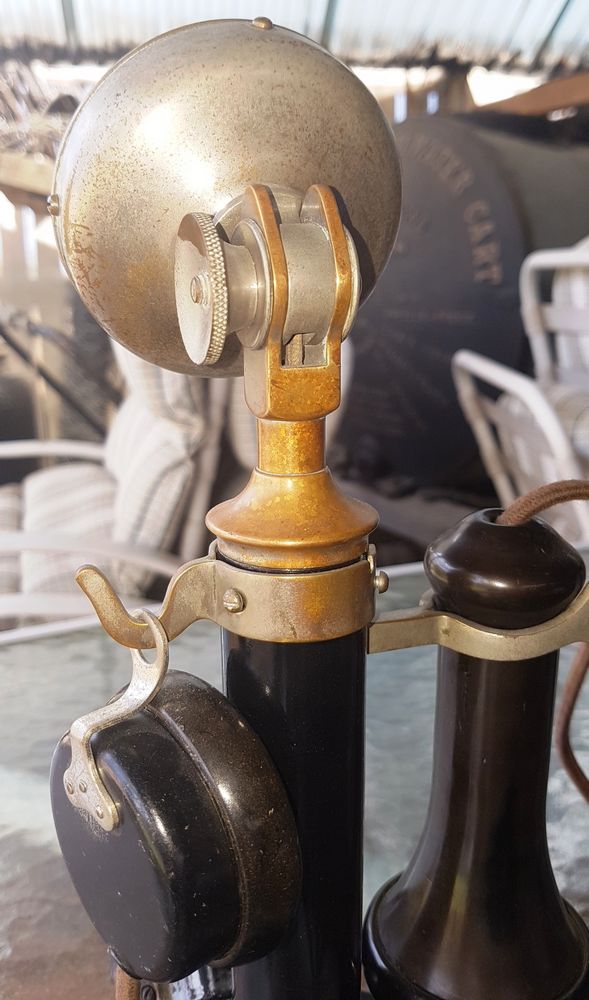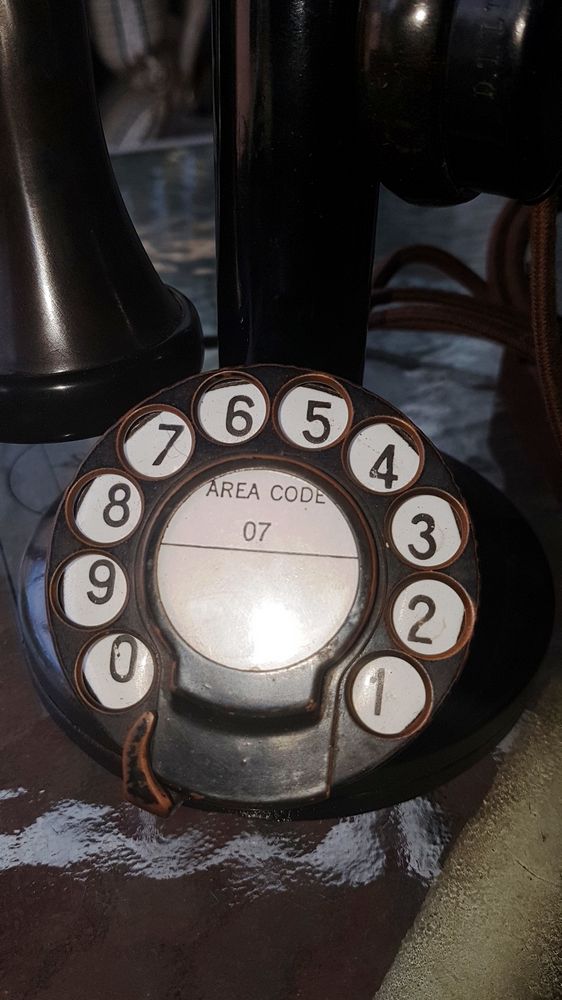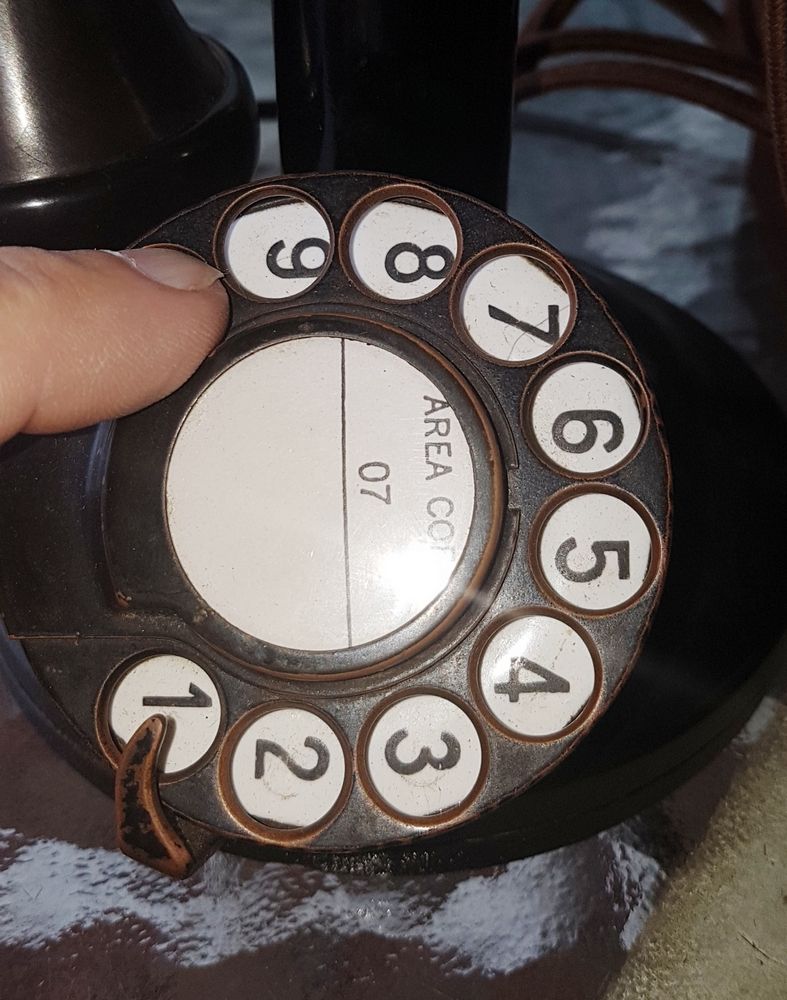 ---
#4 Western Electric Candlestick complete with the correct and genuine bellset.
A very early Western Electric [approx 1920] and it is complete with a rarely available WE bell box. Please see all the pics. The bell box is complete with all the correct internal components; bell motor, induction coil, condenser and designated terminal strip.
The solid back transmitter is in exceptional condition with very little of the common insulation deterioration. Fabric cords are replacements - the originals were too far gone